Winter Sports Are For Everyone: Tips for Beginners
As one of the most beautiful and vast recreational spaces in the world, North Lake Tahoe has plenty of adventure for breaking a sweat outdoors. The region's downhill ski resorts have long drawn travelers from every corner of the earth to experience our exhilarating mountain paradise. This being the case, it's little wonder that the Lake Tahoe region—the crown jewel of the Sierra Nevada—has long served as the training venue of choice for Olympic hopefuls, and was once host to the winter Olympic Games.
But while Olympians—aspiring and otherwise—have made North Lake Tahoe their stomping grounds, they aren't the only ones who can experience the joy of outdoor sportsmanship. As a matter of fact, Tahoe offers recreational opportunities for visitors of every ability level, starting with beginners.
We understand that getting physical in Tahoe can sound a little daunting to those who might not be especially experienced with winter sports. That's why we've put together five quick tips to introduce you to some of our entry-level outdoor activities. With our help, you'll be able to ease into your Tahoe adventure… and with some luck and determination, you'll be a master of the mountain, in your own right, in no time.
Tip 1: Get Used to the Snow on Specialized Shoes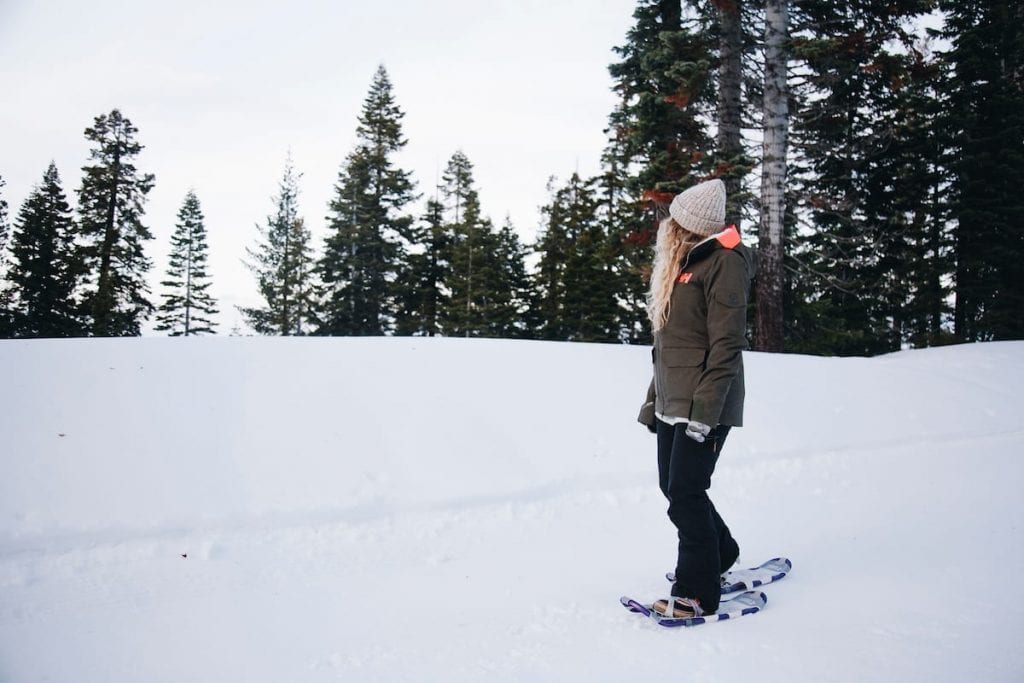 While skiing and snowboarding are easily among the most popular options for outdoor recreation in North Lake Tahoe, they aren't the only way to get on the snow. If you're looking to get on the mountain, but aren't quite up for strapping into a pair of skis, have no fear: snowshoeing is one of the best ways to explore the region.
This fun, easy activity involves donning a pair of special shoe attachments that distribute your weight evenly across the surface of the snow. This allows you to retain your balance without sinking and greatly expands your freedom to explore Tahoe's landscape. There are a variety of snowshoeing trails available for exploration throughout the region and, for beginners, a number of vendors who offer snowshoe rentals as well as guided tours to help you get started.
Tip 2: Make Getting Outdoors as Easy as Riding a Bike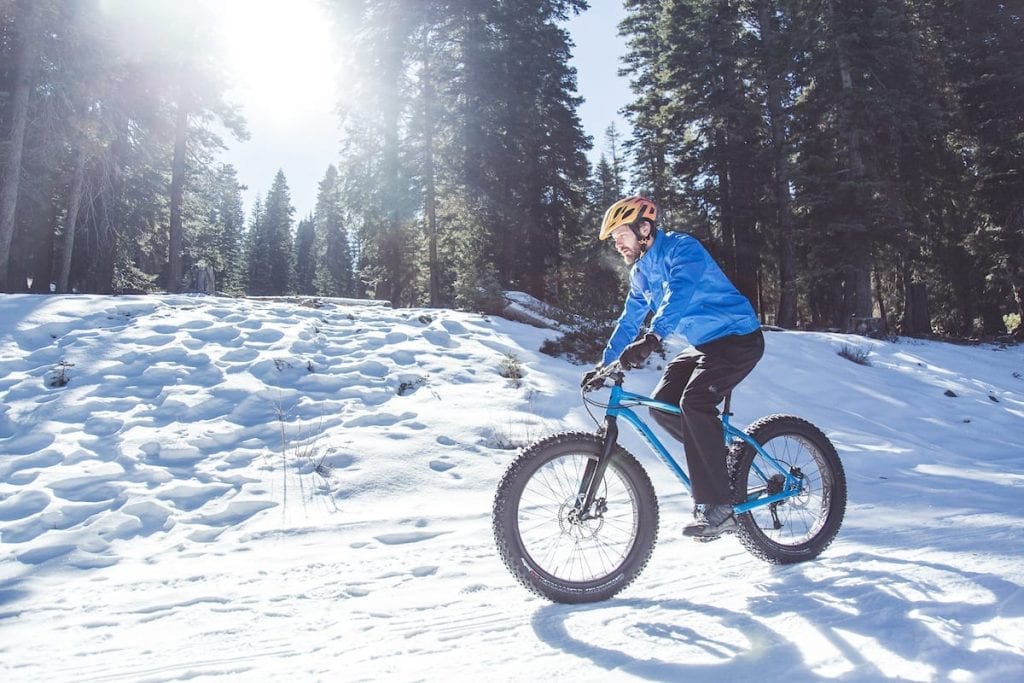 If you can ride a bike, you can ride a bike in North Lake Tahoe—although it might be a little bit different from what you're used to. We're, of course, referring to "fat tire" or snow biking.
Similar to snowshoeing, fat tire biking relies on the principle of expanded weight distribution to keep your bicycle tires on top of the snow. This means that you can float over fresh powder on a mountain bike frame with jumbo tires, zipping across the Tahoe landscape over snowpack that might be otherwise difficult to navigate.
Tip 3: Transition into Skiing with a Friendly, Local Lesson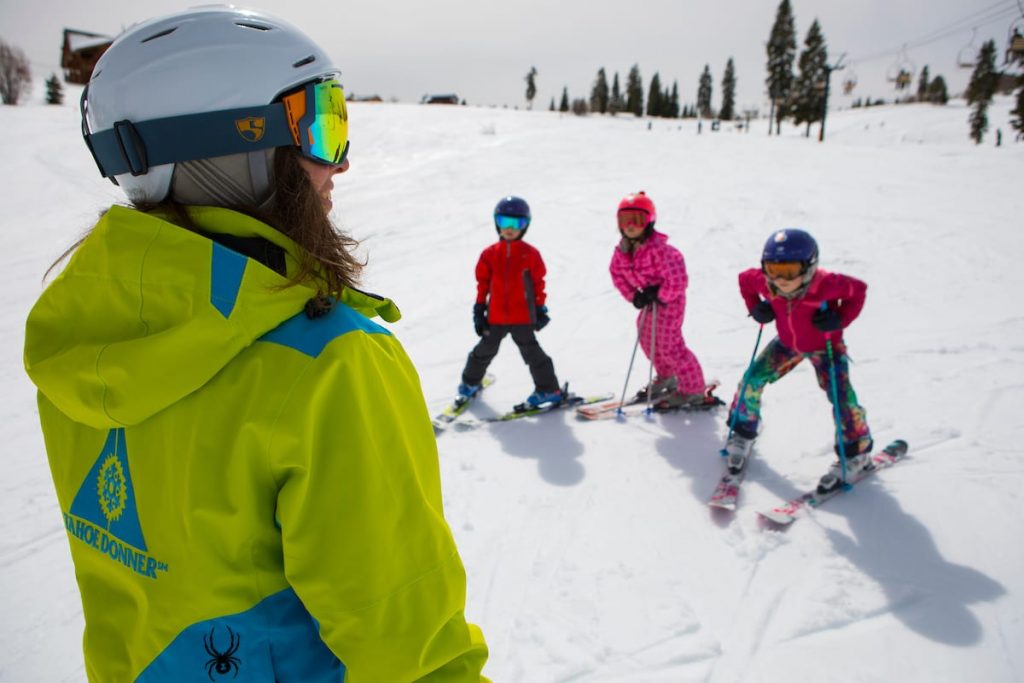 We understand that for the uninitiated, skiing and snowboarding can seem like a difficult thing to get into. While we would not recommend that anyone simply strap on a pair of skis, hop on a lift, and pray they figure it out, we still urge anyone with an inkling of desire to try it out—and we believe it's never too late to learn something new.
Fortunately, a number of vendors throughout the Tahoe region agree, which is why a number of them offer group and private lessons for beginners.
During these lessons, you'll learn how to properly select gear, how to strap-in to suit your skiing style (Nordic, cross country and alpine being among your options), and what mistakes to avoid as you make your first tracks in the mountain powder
If you're hesitant to make a committed investment in skis, you needn't worry. Ski and snowboard rentals are widely available throughout the region, meaning that you can get a feel for the sport before you purchase gear of your own.
Tip 4: Remember, Snow Play is for Everyone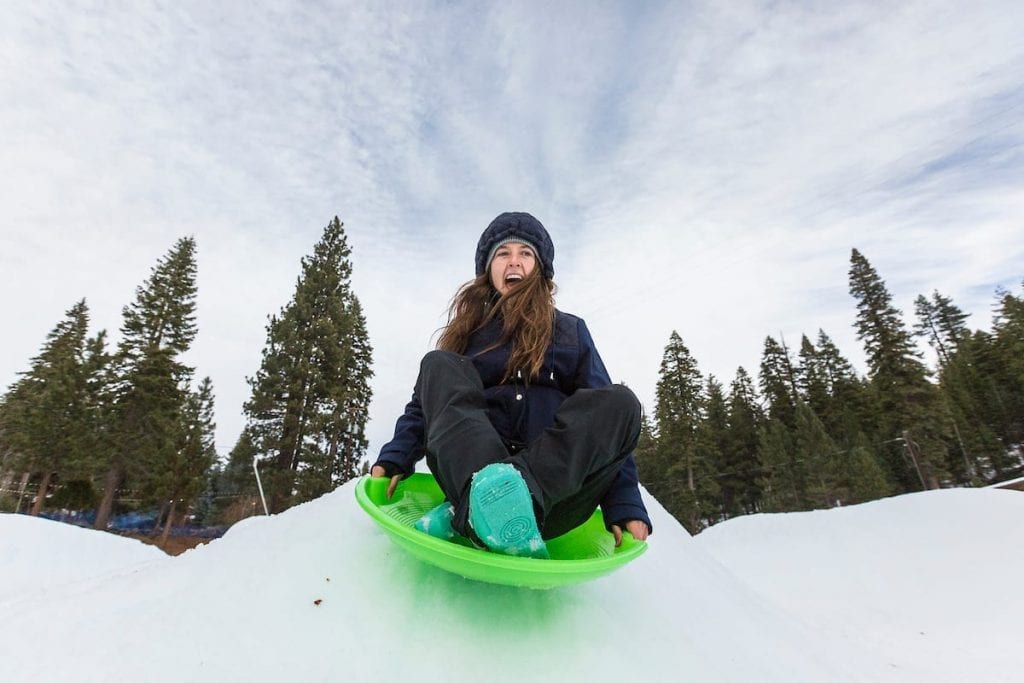 If downhill skiing or other intensive exercise in the snow isn't necessarily what you're looking for, but you still want to get on the powder, you're in luck. There are plenty of ways to play in the powder that are easy, accessible and fun.
For a super easy, super fun snow play experience, we recommend strapping into a sled or hopping onto an inflatable tube for some an exhilarating downhill slide. And if you're wanting something a little more active, ice skating is a classic option that's even easier than it looks—so much so, that some people even sip hot chocolate and zip around the rink at the same time.
You can learn more about sledding, tubing and ice skating by clicking here.
Tip 5: Play it Safe, and Always Know Before You Go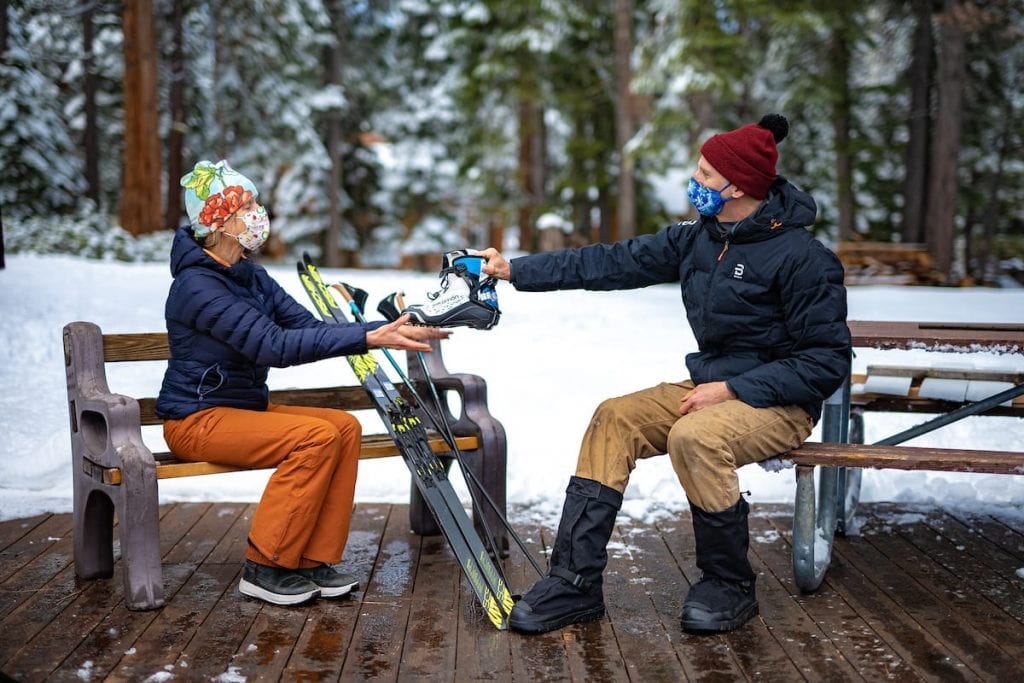 Safety is always of paramount importance as you explore our mountain paradise. We want every visitor to enjoy the region at their own speed, and cannot emphasize our commitment to your well-being while you're here.
We ask that, as you get outdoors in North Lake Tahoe, you adhere to a number of safety best-practices. These include:
1. Making sure that you travel with a buddy and that friends and family know your plans.
2. Keeping out of the backcountry unless guided by a trained and seasoned expert.
3. Taking advantage of local knowledge by hiring tour guides to help you explore areas unfamiliar to you, whether you're biking, skiing, hiking or snowshoeing.
4. Always wearing and carrying appropriate gear.
5. Being aware of local emergency contacts.
6. Adhering to local public health policies, like wearing masks and keeping distant to avoid the spread of communicable disease. On this point, you can learn more in our Know Before You Go Guide.
When you're ready and it's safe, we're eager to have you join us in North Lake Tahoe. As conditions evolve and you consider making a trip to the crown jewel of the Sierra Nevada, know that we'll be happy to have you, and to assist you in having a healthy, safe, and friendly experience.