Welcome to North Lake Tahoe! Allow us to introduce ourselves…
The North Lake Tahoe Convention and Visitors Bureau is your on-site planning partner from location selection through your closing celebration, providing expert advice – free of charge – to ensure a successful event. By taking advantage of North Lake Tahoe's expert services you have a single trusted source that makes it possible to skip the learning curve and save both money and time.
North Lake Tahoe has the event and meeting facilities to meet the needs of any event planner – from spacious hotel ballrooms and intimate boardrooms to outdoor venues with views that you won't find anywhere else. With space to roam, adventures to be had and fresh alpine air for your attendees to enjoy, let our team help you get started making your Tahoe dreams a reality. 
6261-basic_content--0.0013830661773682
6261-playground_select-1-0.0086889266967773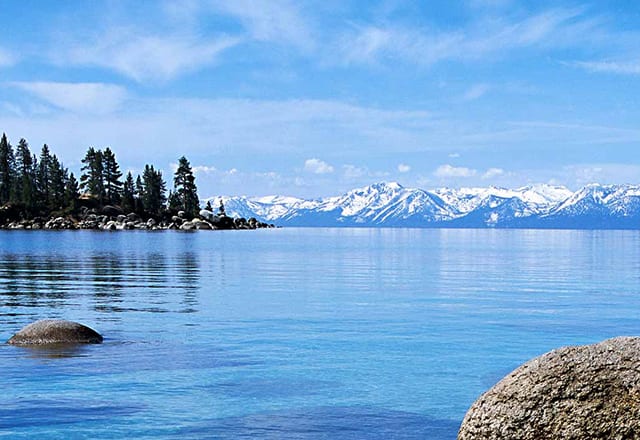 Ready to Start Planning with us? We Need to Know a Little Bit About Your Event
Call: (800) 462-5196
Email: [email protected]
Submit an RFP
Now that we know more about your event, we're here to streamline the planning process for you. We will gather proposals from the appropriate properties and suppliers to secure the best rates for your group. Like what you see? Great! Let's get started! 
6261-image_left-2-0.0053210258483887
After you've received your proposals and picked at least two of your favorite North Lake Tahoe properties, it is time for us to arrange for a site visit for you to get familiar with the area and select the location for your event or meeting. We'll work with our partners to arrange complimentary (if you meet our Come See Fly Free Program Rules and Guidelines) transportation and lodging, so you can focus on picking the North Lake Tahoe location that works best. We'll be along for the ride to answer any questions that come up.
Once you return home and have contracted with one of our lodging properties, we can help to promote your event. As you start advertising your event, we're happy to provide compelling video, digital images and copy points for you to use. Upon arrival for the meeting we can provide you with our conference and travel planners and complimentary area maps to give your attendees.
Let's get started!
Submit an RFP
6261-basic_content-3-0.00030612945556641