Celebrate Secret Season: Your Fall Guide to North Lake Tahoe
With summer quickly drawing to a close and the beginning of the fall season right around the corner, now's the perfect time to plan a trip to experience North Lake Tahoe's beloved Secret Season. From leaf-peeping, to peaceful beaches and the return of dual-sport days that let you enjoy mountainside and beachside adventures in just 24-hours, fall is a season you won't want to miss this year—especially as exciting, new experiences make their regional debut.
From one-of-a-kind dining experiences, to outdoor excursions, ski and ride specials, and everything in between, this year's autumn promises to be one of the best yet. Let us be your guide to what's happening in North Lake Tahoe this fall—then book your trip and get ready for a season of excitement.
Fly Direct for Easy Travel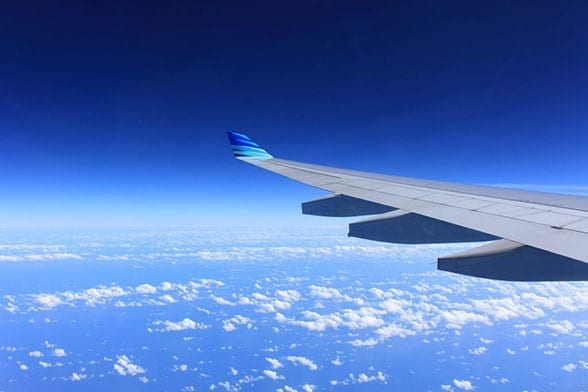 A broadening array of direct flights and a centrally located airport in Reno make Tahoe accessible for travelers from all around the United States and beyond.
Just 45 minutes away from North Lake Tahoe is the Reno-Tahoe International Airport. This centrally-located flight hub offers a convenient option for Tahoe visitors joining us from various direct flight markets in the form of the North Lake Tahoe Express. Just check out the schedule and fares, choose your departure time, then enjoy a pleasant—and scenic—ride to North Lake directly from the airport.
Speaking of flights, we're happy to share that the Reno-Tahoe International Airport has recently welcomed several new non-stop flights to the region. These include Denver, Colorado and Austin, Texas via Frontier Airlines; Carlsbad, California via California Pacific Airlines; and Portland, Oregon via Sun Country Airlines. These new direct flights join a slew of others from all around the country, including destinations like New York City, Boise, Oakland and Los Angeles. You can find a complete listing of non-stop flights at the Reno-Tahoe International Airport's website.
Fall in Love With Tahoe Bites & Sips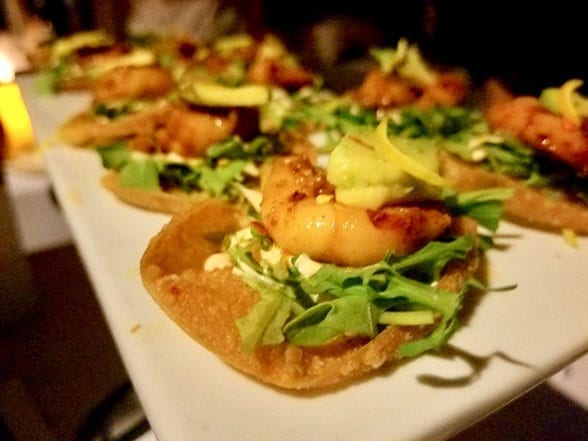 Delicious bites and sips are abound in North Lake Tahoe all throughout the season—with new additions and old standbys alike bringing something fresh to the table. Photo courtesy of Katie Corpi.
As always, there will be plenty to celebrate about North Lake Tahoe's culinary scene this fall—all throughout the region. Four locally-beloved staples mark their 40-year anniversaries and will celebrate the milestone in a variety of ways—including Jake's on the Lake, a family-owned restaurant with American-Hawaiian fare; Wolfdale's Cuisine Unique, a high-end, Japanese-inspired cuisine and brainchild of Local Luminary Douglas Dale; Jason's Beachside Grille, a casual American spot for traditional American eats; and Fire Sign Cafe, home to classic comfort foods. 
For those in search of new culinary experiences throughout the region, there will be plenty of options. The Resort at Squaw Creek's Montagna—complete with home-grown vegetables from Rooftop Roots—is sure to tantalize the eyes and taste buds thanks to a refreshingly modern take on Italian cuisine and a fresh remodel of the restaurant; in Homewood, Tahoe visitors can welcome new Executive Chef Robb Wyss West Shore Café as he begins serving up his take on delicious California cuisine.
Whether you're looking for a quick bite or something a little more luxurious, don't forget to check out our dining deals—which are regularly updated all year round.
Explore the Great Outdoors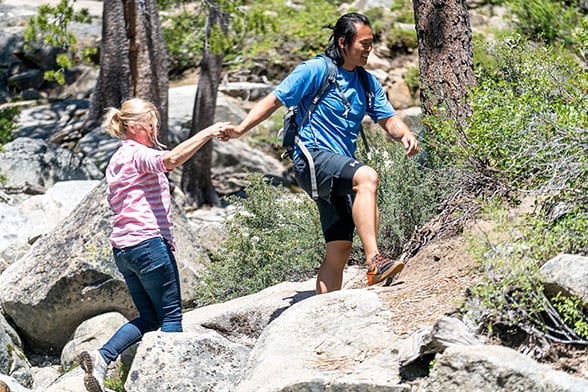 Cooling temperatures don't mean the fun stops in Tahoe. Human-powered sports are available to visitors all throughout the year. Photo courtesy of Chris Bartkowski.
All throughout North Lake Tahoe and its 12 individual communities, fall visitors can enjoy a range of exciting outdoor excursions that bring the region's pulse-pounding human-powered sports offerings center stage. As temperatures begin to cool, outdoors enthusiasts can enjoy the "best of both worlds" with Tahoe's dual sport days—which allow both for mountain and lakeside adventures, wrapped neatly in the span of 24-hours.
For the third year in a row, North Lake Tahoe visitors can use an interactive map to explore our official Ale Trail—pairing the best in local food and beverage with various human-powered sports trails made accessible thanks to our community of local outfitters, such as kayaking, stand-up paddleboarding, biking and more.
Bonus: Take advantage of exciting outdoors events this fall, hosted by Clearly Tahoe—including Haunted Clear Kayak Tours, Halloween themed children's tours, and underwater dive cleanups throughout September and October.
Climbers, bikers, hikers and racers won't want to miss a number of exciting developments unfolding in around North Lake Tahoe this fall. Olympic Valley's Alpenglow Expeditions will debut Via Ferrata this fall—a guided, protected climbing route at Squaw Valley | Alpine Meadows and the first of its kind in North Lake Tahoe which will add to the hundreds of miles of hiking trails in the region. In Tahoe Vista, Tahoe Adventure Company will offer guided bike rides, climbing and backpacking tours; while endurance athletes can put their constitution to the ultimate test at races like the Tahoe Trail Running Lederhosen 5k (September 22) and triathlons like the Spartan World Championship (September 29–30).
Experience Iconic Events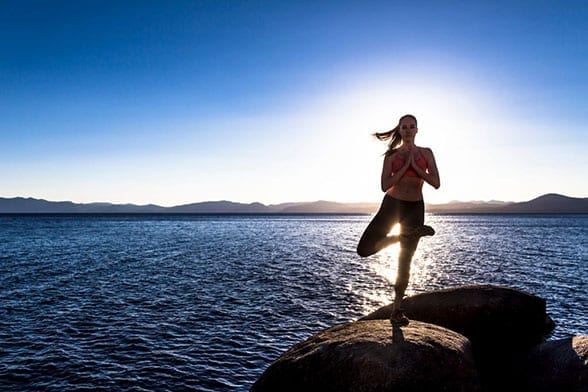 Holistic wellness welcomes you in North Lake Tahoe. Especially at Granlibakken's annual Wellness Weekend.
Tahoe's Secret Season is so jam-packed with thrilling events that there's sure to be something for everyone. Whether you're an active athlete on the move, a foodie, or someone who loves getting into the hype of fall's various celebrations, North Lake Tahoe's events schedule is as vibrant and varied as the fall leaves' myriad colorations.
Love brews, bratwursts, and camaraderie? You'll find all of that and more at Tahoe City's Oktoberfest. This celebration, held at Commons Beach, will kick off a fall filled to the brim with liveliness and libations as you drink your fill and explore Bavarian-themed games and goods in the vendor village (September 29).
Foodies won't want to miss the Passport to Dining at the Tahoe Biltmore, an annual fundraiser with over 30 tasting stations, a silent auction, and a raffle which benefits the North Tahoe Business Association (November 8).
For those seeking balance of body, mind, and spirit, Granlibakken's Wellness Weekend will offer visitors the opportunity to practice yoga, attend mindfulness seminars and find themselves enlightened by the oration of New York Times best-selling author and psychiatrist Dr. Mike Dow (November 9–11).
And Don't Miss Those Lodging Deals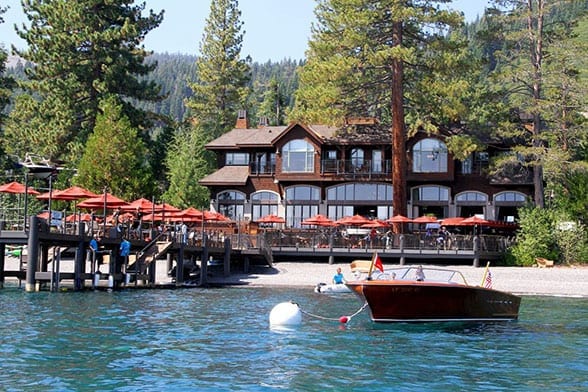 North Lake Tahoe's lodging options are abundant and unique. Find something to suit your mood—and indulge in an adventure unlike anywhere else in the world. Photo courtesy of the West Shore Inn.
Throughout your Secret Season adventure, North Lake Tahoe's various resorts, cabins and lodges will offer you a comfortable headquarters as you enjoy life in our mountain paradise. Make sure to check out our frequently updated lodging deals when you book your stay—and don't miss event and value highlights in our monthly newsletter.