Squaw Valley | Alpine Meadows
Squaw Valley Alpine Meadows is an internationally renowned ski resort in North Lake Tahoe that spans over 6,000 skiable acres. The resorts feature 42 lifts and over 270 trails, as well as the European-inspired Village at Squaw Valley featuring nearly 60 bars, restaurants, boutiques and art galleries. Snowfall averages 450 inches, providing one of the longest ski and snowboard seasons in Lake Tahoe, and establishing Squaw Valley Alpine Meadows as a top destination for spring skiing and boarding. The resorts also boast one of the region's only mountain-top beginner areas and several intermediate skier havens including Shirley Lake and the newly renamed Pacific Crest Bowls.
The Mountaineer On-Demand Transit Service and the Squaw Alpine Shuttle Service is available from mid-December through mid-April. Please scroll down for more information on the shuttles.
Squaw Valley-4,000 skiable acres
177 runs
15% beginner, 35% intermediate, 50% advanced
Alpine Meadows-2,400 skiable acres
100 runs
25% beginner, 40% intermediate, 35% advanced
Tickets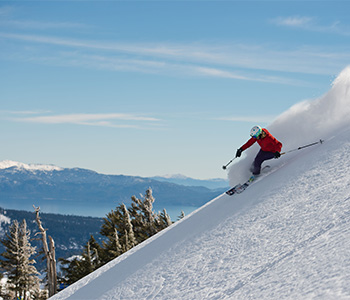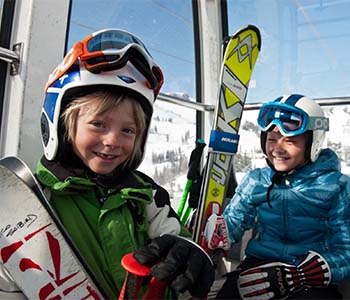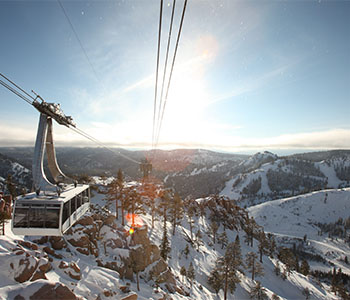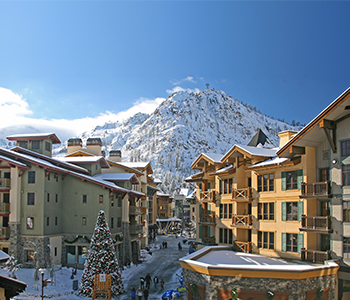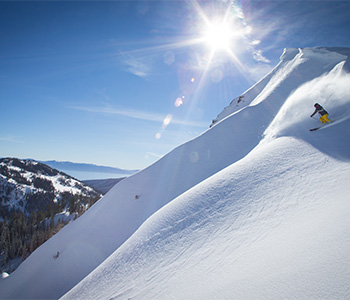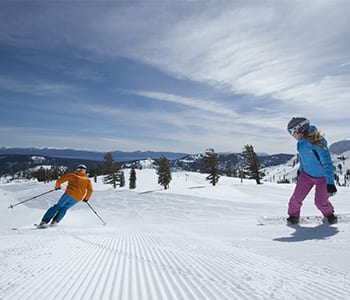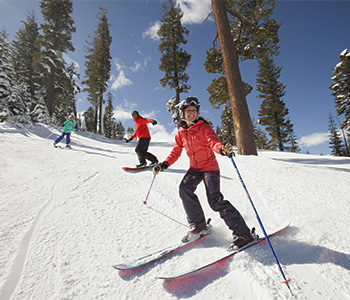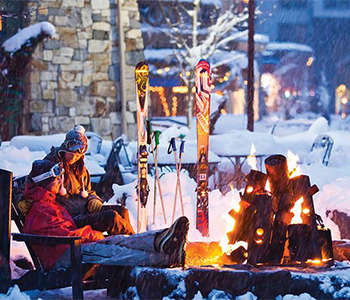 Squaw Valley Ski Resort
Often voted one of North America's best ski resorts, Squaw Valley is known for its world-class terrain, vibrant ski culture, and Olympic heritage as host of the 1960 Winter Games.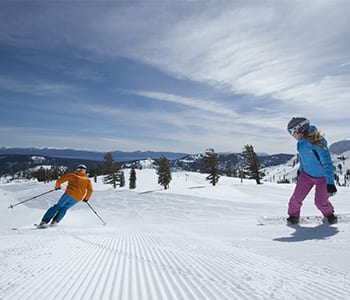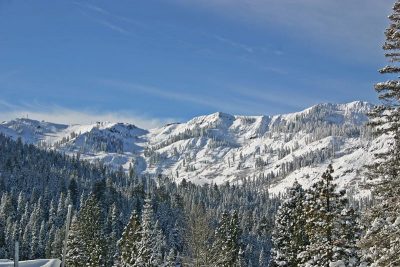 Alpine Meadows Ski Resort
The beauty of Alpine Meadows lies in the details: Empty hike-to back bowls that stay hidden and preserved, a throwback culture that feels like skiing in a bygone era, and don't forget about those breathtaking views of Lake Tahoe and the rugged wilderness of the Sierra Nevada.
Shuttles Services at Squaw and Alpine
There are two shuttle services in and around Squaw Valley | Alpine Meadows:
The Mountaineer Service is a free on-demand, in-resort shuttle services. Within the free Mountaineer Mobile App, guests and residents can request on demand shuttle service within Squaw Valley and Alpine Meadows. The most up-to-date hours of operations can always be found on the app. (Update: This services has been cancelled for the remainder of the 20.21 season due to COVID impacts.)
Please note, this service does not transport passengers between Squaw and Alpine. To get from one mountain to the other, there is the Squaw Alpine Shuttle. This service runs continuously between the base area of Squaw Valley & Alpine Meadows when both resorts are open for operations, weather and traffic permitting. The Squaw Alpine Shuttle runs more frequently on weekends and holidays.
And visit Tahoe Truckee Areas Transit (TART) for additional public transit options throughout the region.