Pirate Parrrty at Garrr Woods!
6:00 PM - 10:00 PM
Mar 29, 2019
Gar Woods Grill & Pier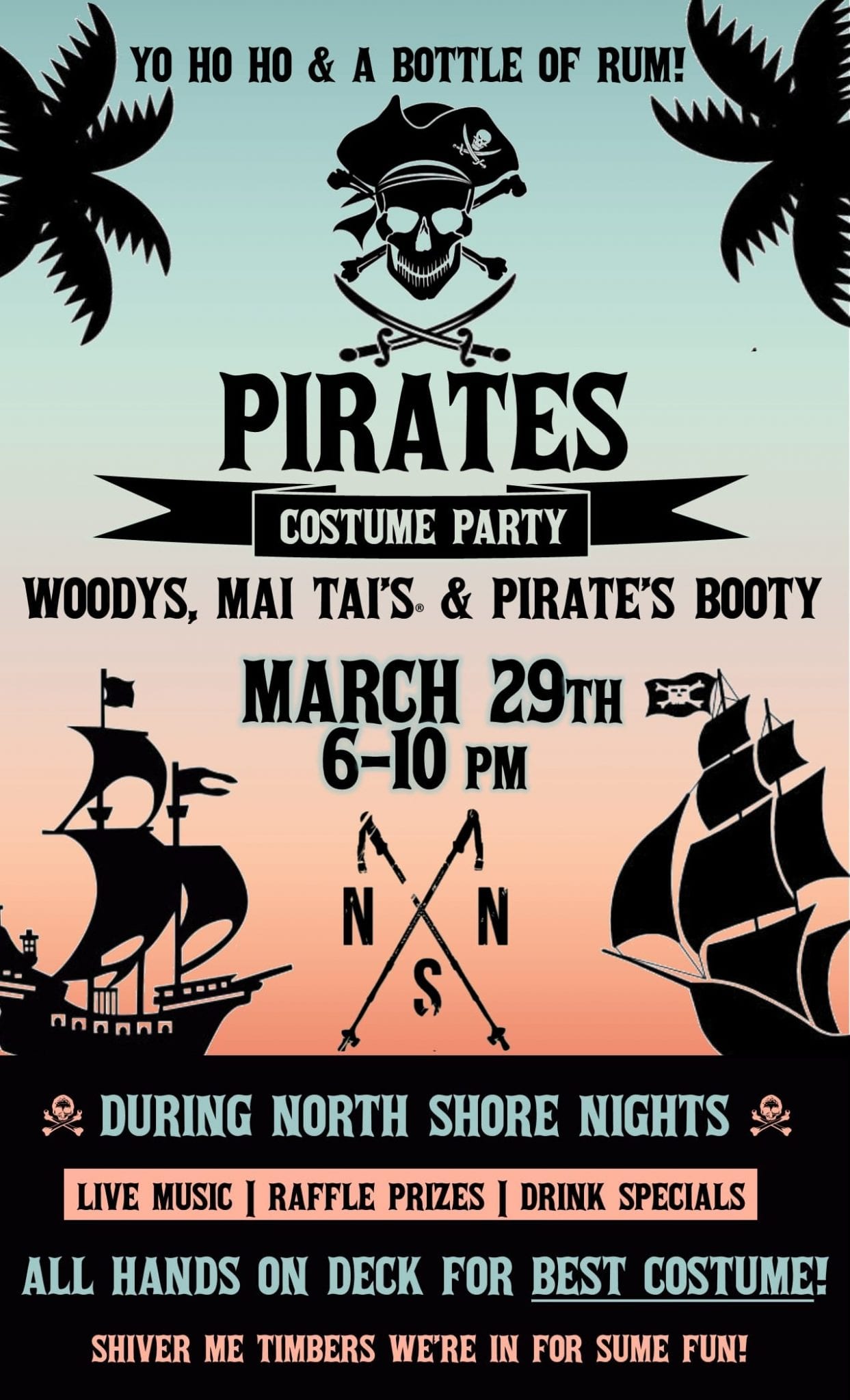 Shiver me timbers we're in for some fun! You're invited to our Pirate Party during North Shore Nights! Yarrr best come in Pirate attire 'cause we'll give no quarter for a non-Buccaneer! Extra Pirate loot for best dressed!! Come batten down the hatches and get ready to drink and party like a pirate! Live music and prizes throughout the night! Yo-ho Yo-ho it's time to drink some rum!