Fireside Sessions with Bias & Dunn
6:30 PM - 8:30 PM
Nov 13, 2019
River Ranch Lodge and Restaurant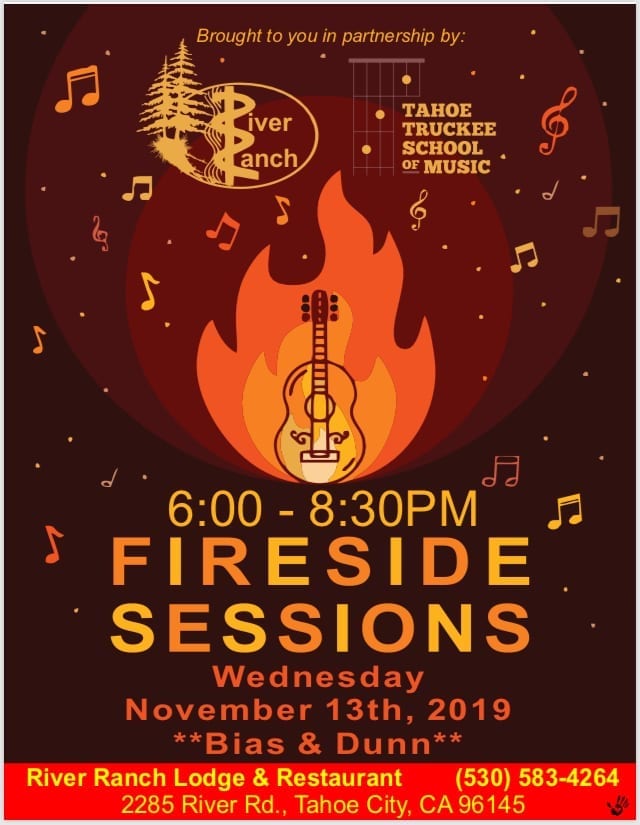 Rescheduled to November due to temporary fall closure.
Presenting another ? ? Fireside Session??, featuring the incredible duo BIAS & DUNN! Wednesday November 13, 6-8:30PM.
Brought to you in partnership by The River Ranch and our friends at Tahoe Truckee School of Music.
Come out to support free, local live music while also supporting one of our great non-profits!